CONTACT US
Arnold Pet Station is located in Arnold, Maryland and provides veterinary care to the Arnold, Severna Park, Cape St Claire, Pasadena and Annapolis communities.
Hours
Monday – Friday: 8am – 7pm
Saturday: 8am – 2pm
Sunday: Closed
Our Veterinarian Monthly Schedule of Hours
Coming Soon!
Returning Clients
Schedule an appointment online
Become a New Client
Prepare for your visit, schedule a tour, or give us a call
Location & Directions
Our facilities are conveniently located in Arnold, Maryland. We are a veteran owned pet care provider proudly serving the greater Annapolis area and Naval Academy community. For more information about and our facility and our incredible staff, see our About page!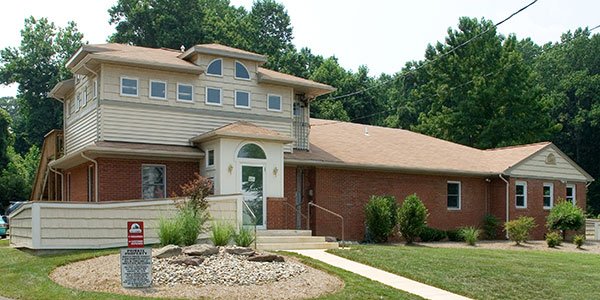 Online Forms
Call us at (410) 544-1130 to schedule an appointment or make a boarding reservation for your pet before you complete our online forms.
New Client & Pet Registration
Complete this form prior to your first visit so that we can best prepare for your pet's arrival:
Boarding Care Instructions
Complete these forms prior to arriving for your boarding appointment to provide us with check-in information, care instructions, and emergency contact information while you're away.
Authorization & Consent for Treatment Form*
*Required for all same-day care and boarding appointments.
Please print, sign, and bring this form when dropping off your pet. Required once annually.
"Doggie daycare service is great. My dog goes crazy every time we go here because he is so excited to get to interact with the staff and other dogs during playtime. He also comes home exhausted which is the best reason to continue to go."
"We are very pleased with the boarding services offered at Arnold Pet Station.  Our dog knows that when she jumps in the car, there is a high chance she is going to play with the friendly staff at Arnold Pet Station.  The services there seem reasonably priced and it gives us a good feeling to know that they are taking good care of our dog"
"Dr. Stern and her staff were wonderful - explained everything and took their time. We didn't feel rushed at all and they clearly care for their patients!"